Resources
Welcome to our list of educational resources for adults, community leaders, and youth! Here, we share a collection of award-winning book titles and digital resources—many authored by nationally recognized, well-known authors and organizations—that inspire us in our service to Los Angeles County.
While not exhaustive, this list of non-fiction and fiction resources is intended to educate, inspire, and connect residents and communities throughout Los Angeles County and beyond. We hope that these educational resources encourage information-sharing, learning, and community-building. In particular, we aim to amplify Black and Indigenous/Native American experiences, as well as alliances and intersections among Black, Indigenous/Native American, Latinx, Asian American, Pacific Islander, and LGBTQ+ communities.
Each resource is listed with the title, author/organization, publisher and/or hyperlink (if applicable), and publication year. We thank the many community members, local leaders, and educators, who provided input on these resources.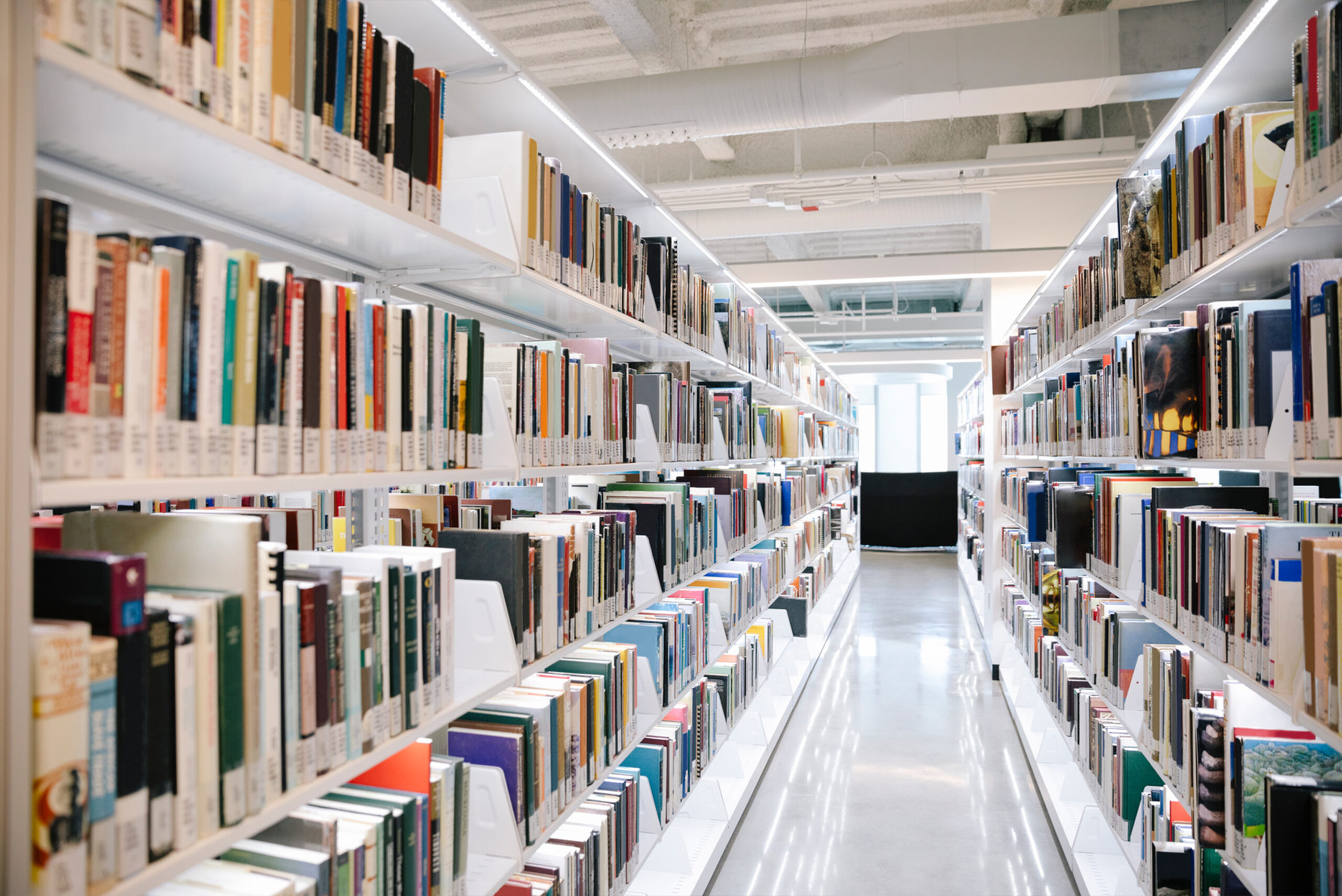 Non-fiction resources for adults, professionals, and
community-oriented practitioners
Los Angeles County and Surrounding Areas: Histories, Environment, Housing, Communities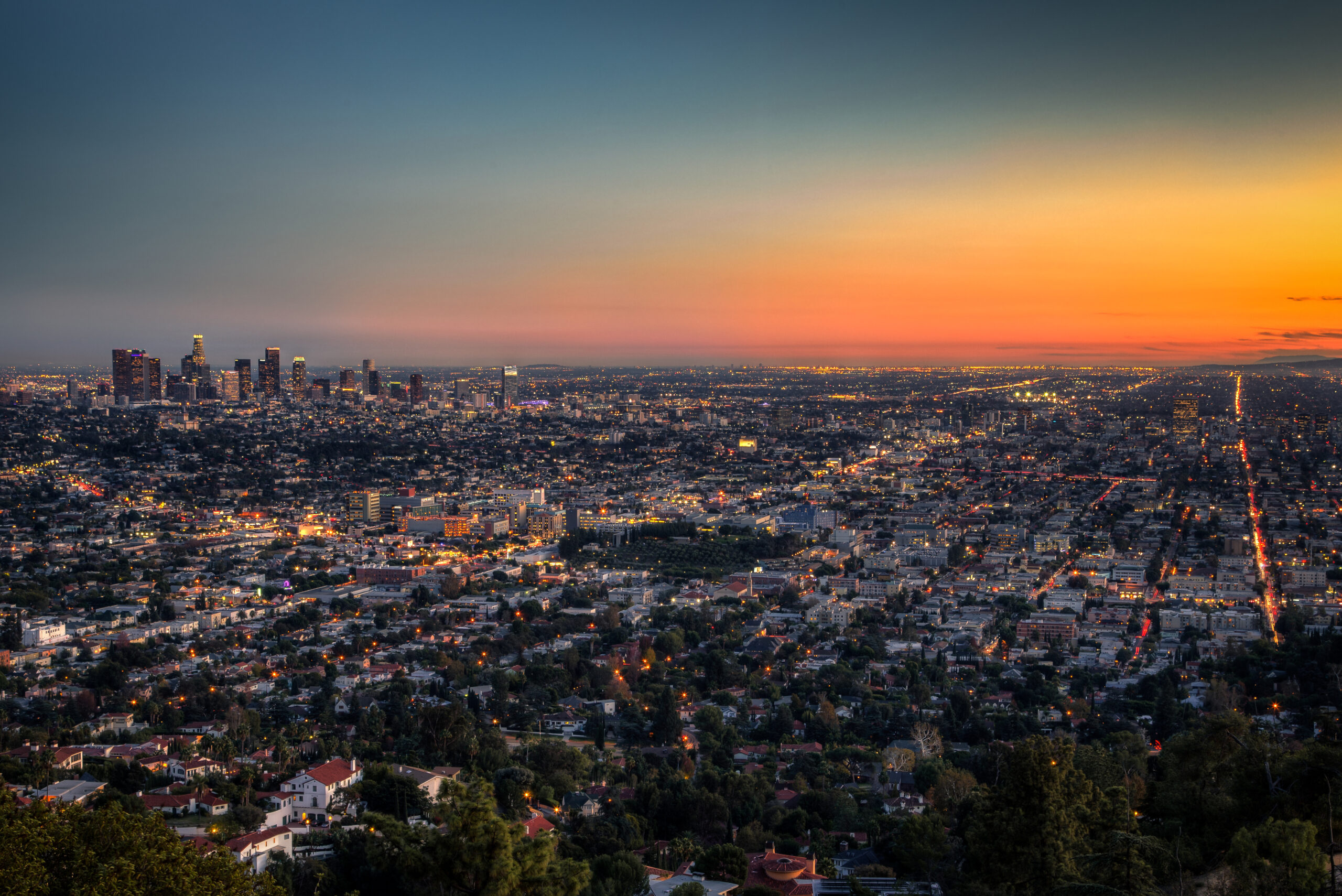 A People's Guide to Los Angeles. (A People's Guide Series). By Laura Pulido, Laura R. Barraclough, and Wendy Cheng (2012). University of California Press.
"Before Juneteenth Was Widely Known, Here's How Black Angelenos Celebrated Emancipation." By Gustavo Arellano (2020). Los Angeles Times. https://www.latimes.com/california/story/2020-06-18/juneteenth-history-los-angeles-emancipation-day
Brown Tide Rising: Metaphors of Latinos in Contemporary American Public Discourse. By Otto Santa Ana (2002). University of Texas Press, Austin.
Driving While Black: African American Travel and the Road to Civil Rights. By Gretchen Sorin (2020). Liveright Publishing Corporation.
"Fotoperiodista [Photojournalist]: Documenting Tijuana's Refugee Crisis." PBS Artbound brief documentary video series (2017), episode on the experiences of Haitian migrants making their way to Mexico and California (U.S. border). Also available with subtitles in Haitian Creole, as well as Spanish and English. https://www.kcet.org/shows/artbound/clip/fotoperiodista-documenting-tijuanas-refugee-crisis
Koreatown, Los Angeles: Immigration, Race, and the "American Dream." By Shelley Sang-Hee Lee (2022). Stanford University Press.
"Mapping Indigenous LA." UCLA American Indian Studies Center. Interactive maps and timelines about the Gabrieleno/Tongva, Fernandeño Tataviam, and other Native Nations that have historically and continually stewarded Lands regarded today as part of Greater Los Angeles. https://mila.ss.ucla.edu/
"Native American Slave Market." Gold Chains: The Hidden History of Slavery in California. American Civil Liberties Union website (2019). The Los Angeles Federal Courthouse now stands in the place where Native Americans were legally sold and enslaved between 1850 to 1870. https://www.aclunc.org/sites/goldchains/explore/native-american-slave-market.html
"Old Chinatown and the Present Union Station: Transportation, Land Use, Race, and Class in Pre-WWII Los Angeles." By Erik Zuniga (2022). California Historical Society Blog. https://californiahistoricalsociety.org/blog/old-chinatown-and-the-present-union-station-transportation-land-use-race-and-class-in-pre-wwii-los-angeles/
"Reckoning: Racism and Resistance in Glendale." Free, interactive online exhibition and video documentary about Glendale's history as a "Sundown Town" that primarily excluded Black Americans. Produced by Brand Library & Art Center and ReflectSpace Gallery, and curated by Shannon Currie Holmes, Ara Oshagan, and Anahid Oshagan. https://www.reflectspace.org/reckoning
"Remembering Old Chinatown." By Kelly Wallace (2019). Los Angeles Public Library Blog. https://www.lapl.org/collections-resources/blogs/lapl/remembering-old-chinatown
Southern California: An Island of the Land. By Carey McWilliams (1973). Gibbs Smith Publisher.
The Color of Law: A Forgotten History of How Our Government Segregated America. By Richard Rothstein (2017). Liveright Publishing Corporation.
The Settler Sea: California's Salton Sea and the Consequences of Colonialism. By Traci Brynne Voyles (2021). University of Nebraska Press.
The Woman in the Zoot Suit: Gender, Nationalism, and the Cultural Politics of Memory. By Catherine S. Ramírez (2009). Duke University Press.
"Tongva, Los Angeles' First Language, Opens the Door to a Forgotten Time and Place." By Thomas Curwen, Katie Falkenberg, and Sean Greene (2019). Los Angeles Times. https://www.latimes.com/projects/la-me-col1-tongva-language-native-american-tribe/
More About Black, Latinx/a/e/o, Asian American, and Pacific Islander Communities: Histories, Neighborhoods, Languages, Alliances
Afro-Dog: Blackness and the Animal Question. By Bénédicte Boisseron (2018). Columbia University Press.
Beautiful Country: A Memoir of an Undocumented Childhood. By Qian Julie Wang (2022). Anchor Publishing.
Black and Brown: African Americans and the Mexican Revolution, 1910-1920. By Gerald Horne (2005). New York University Press.
Black Girl Baking: Wholesome Recipes Inspired By A Soulful Upbringing. By Jerrelle Guy (2018). Page Street Publishing Co.
Brown and Gay in LA: The Lives of Immigrant Sons. By Anthony Christian Ocampo (2022). New York University Press.
Burro Genius: A Memoir. By Victor Villaseñor (2005). Rayo Publishing.
Crying in H-Mart: A Memoir. By Michelle Zauner (2021). Knopf.
"Freedmen's Bureau Search Portal." National Museum of African American History and Culture (NMAAHC), Smithsonian Institution. This free, searchable digital database, launched in 2022, provides access to records maintained by NMAAHC and the National Archives and Records Administration (NARA), and historically gathered by the United States Bureau of Refugees, Freedmen, and Abandoned Lands (Freedmen's Bureau) from 1865-1872. The Freedmen's Bureau was created by Congress in 1865 "to assist in the political and social reconstruction of post-war Southern states and to help formerly enslaved African Americans transition from slavery to freedom and citizenship." The digital database provides access to "millions of records that contain the names and information of hundreds of thousands of people across the United States including formerly enslaved African Americans, and those who were free before the Civil War, white southerners, northern educators, elected officials, and more." https://nmaahc.si.edu/explore/freedmens-bureau
"La Manplesa: An Uprising Remembered." World Channel, America ReFramed series documentary film by Ellie Walton (2022). Full video available: https://worldchannel.org/episode/america-reframed-la-manplesa/ Also: https://www.lamanplesafilm.com/
Neither Enemies nor Friends: Latinos, Blacks, Afro-Latinos. Edited by Anani Dzidzienyo and Suzanne Oboler (2005). Palgrave Macmillan.
Reyita: The Life of a Black Cuban Woman in the Twentieth Century. By Maria de Los Reyes Castillo Bueno, Daisy Rubiera Castillo, and Anne McLean (2000). Duke University Press.
Solito: A Memoir. By Javier Zamora (2022). Hogarth Publishing.
The Disordered Cosmos: A Journey into Dark Matter, Spacetime, and Dreams Deferred. By Chanda Prescod-Weinstein (2021). Bold Type Books.
The Distance Between Us: A Memoir. By Reyna Grande (2013). Washington Square Press.
The Making of Asian America: A History. By Erika Lee (2016). Simon & Schuster.
The Next American Revolution: Sustainable Activism for the Twenty-First Century. By Grace Lee Boggs with Scott Kurashige (2012). University of California Press.
Voyages: From Tongan Villages to American Suburbs. By Cathy A. Small (2011). Cornell University Press.
More About Indigenous Communities and Native Nations: Histories, Lands, Languages, Alliances
Braiding Sweetgrass: Indigenous Wisdom, Scientific Knowledge and the Teachings of Plants. By Robin Wall Kimmerer (2015). Milkweed Editions.
"Coming Out as Indian: On Being an Indigenous Latina in the US." By Lourdes Alberto (2017). Latino Studies. https://www.proquest.com/docview/1946278803
Indigenous Literatures from Micronesia. Edited by Evelyn Flores and Emelihter Kihleng (2019). University of Hawaii Press.
"Native American Heritage Month Book Talks." Los Angeles County Library (2022). Video presentations and activity ideas. https://lacountylibrary.org/native-american-heritage-month-2022/
Native American Testimony: A Chronicle of Indian-White Relations from Prophecy to the Present, 1492-2000, Revised Edition. By Peter Nabokov (1999). Penguin Books.
"Native Land Digital." Interactive world map to explore Indigenous Lands, website and app by Native Land Digital, a Canadian non-profit organization. Search by Territory, Language, and/or Treaties. https://native-land.ca/
Notable Native People: 50 Indigenous Leaders, Dreamers, and Changemakers from Past and Present. Written by Adrienne Keene, and illustrated by Ciara Sana (2021).
"Untold History: The Survival of California's Indians." By Chris Clarke (2016). KCET website. https://www.kcet.org/shows/tending-the-wild/untold-history-the-survival-of-californias-indians
"Your Land Acknowledgment Is Not Enough." By Joseph M. Pierce (2022). https://hyperallergic.com/769024/your-land-acknowledgment-is-not-enough/
Zapotec Science: Farming and Food in the Northern Sierra of Oaxaca. By Roberto J. González (2001). University of Texas Press.
Education: Learning Together, Classrooms, and Thriving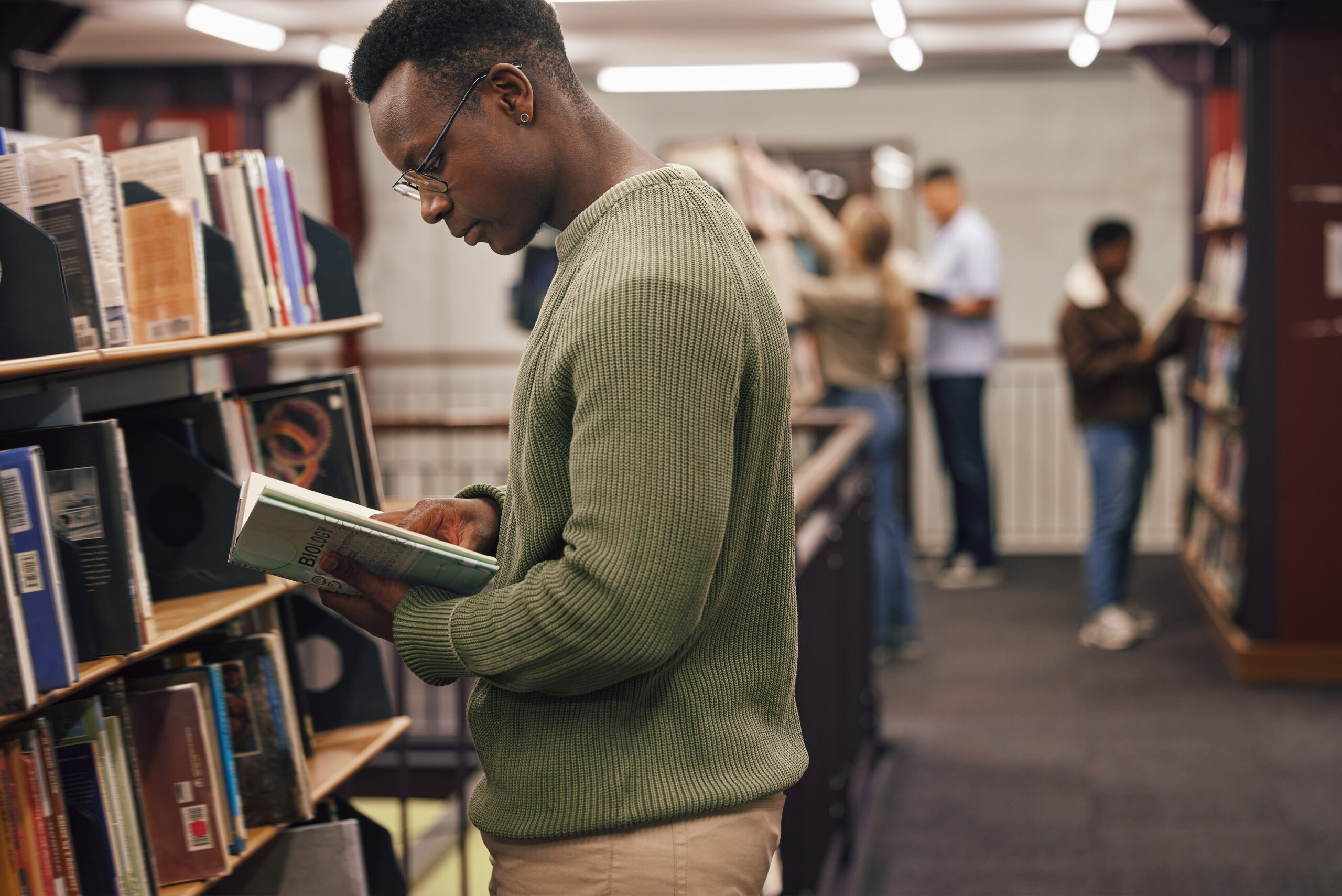 Antiracism and Universal Design for Learning: Building Expressways to Success. By Andratesha Fritzgerald (2020). CAST Professional Publishing.
Culturally Responsive Teaching: Theory, Research, and Practice. By Geneva Gay (2000). Teachers College Press.
Culturally Responsive Teaching and The Brain: Promoting Authentic Engagement and Rigor Among Culturally and Linguistically Diverse Students. By Zaretta Hammond (2015). Corwin Publisher.
Focusing on the Underserved: Immigrant, Refugee, and Indigenous Asian American and Pacific Islanders in Higher Education. Edited by Sam D. Museus, Amefil Agbayani, and Doris M. Ching (2016). Information Age Publishing.
Minding the Obligation Gap in Community Colleges and Beyond: Theory and Practice in Achieving Educational Equity. By Jennifer Taylor-Mendoza, Lasana O. Hotep, Jeramy Wallace, Jeremiah J. Sims, and Tabitha Conaway (2020). Peter Lang Inc., International Academic Publishers.
Other People's Children: Cultural Conflict in the Classroom. By Lisa Delpit (1995). The New Press.
Student Group on Race Relations (SGORR), Shaker Heights Schools. This high school program builds upon a train-the-trainer model to grow cohorts of student to "facilitate discussions of diversity" and "teach intervention activities that lead to investigations of stereotyping, discrimination, social polarization, and bullying." https://www.shaker.org/sgorr.aspx
Talking College: Making Space for Black Language Practices in Higher Education. By Anne H. Charity Hudley, Christine Mallinson, and Mary Bucholtz (2022). Teachers College Press.
Teaching Race: How to Help Students to Unmask and Challenge Racism. By Stephen D. Brookfield and Associates (2019). Jossey-Bass Publishers.
The Skin That We Speak: Thoughts on Language and Culture in the Classroom. Edited by Lisa Delpit and Joanne Kilgour Dowdy (2002). The New Press.
We Too Sing America: South Asian, Arab, Muslim, and Sikh Immigrants Shape Out Multiracial Future. By Deepa Iyer (2017). The New Press.
We Want to Do More Than Survive: Abolitionist Teaching and the Pursuit of Educational Freedom. By Bettina Love (2020). Beacon Press.
Race, Gender, Sexuality, Disability, Families, Mental Health, and Change
Animacies: Biopolitics, Racial Mattering, and Queer Affect. By Mel Y. Chen (2012). Duke University Press.
A Singing Army: Zilphia Horton and the Highlander Folk School. By Kim Reuhl (2021). University of Texas Press.
Bias Interrupted: Creating Inclusion For Real and For Good. By Joan C. Williams (2021). Harvard Business Review Press.
Brilliant Imperfection: Grappling With Cure. By Eli Clare (2017). Duke University Press.
Don't Leave Your Friends Behind: Concrete Ways to Support Families in Social Justice Movements and Communities. Edited by Victoria Law and China Martens (2012). PM Press.
Haben: The DeafBlind Woman Who Conquered Harvard Law. By Haben Girma (2019). Twelve Publisher.
¡Hola Papi!: How to Come Out in a Walmart Parking Lot and Other Life Lessons. By John Paul Brammer (2021). Simon & Schuster.
"Mapping Prejudice". Free, interactive online maps, data, and video documentary on housing discrimination, curated by the Mapping Prejudice project team at the University of Minnesota. https://mappingprejudice.umn.edu
Love and Rage: The Path of Liberation Through Anger. By Lama Rod Owens (2020). North Atlantic Books.
Me and White Supremacy: Combat Racism, Change the World, and Become a Good Ancestor. By Layla Saad (2020). Sourcebooks.
Minor Feelings: An Asian American Reckoning. By Cathy Park Hong (2020). One World Publisher.
Octavia's Brood: Science Fiction Stories From Social Justice Movements. Edited by Walidah Imarisha and adrienne maree brown (2015). AK Press.
Permission to Come Home: Reclaiming Mental Health as Asian Americans. By Jenny T. Wang (2022). Hachette Book Group.
Race: Are We So Different? By Alan H. Goodman, Yolanda T. Moore, and Joseph L. Jones (2020). Wiley Blackwell Publishers.
The Sum of Us: What Racism Costs Everyone and How We Can Prosper Together. By Heather McGhee (2021). One World Publisher.
There Is A River: The Black Struggle for Freedom in America. By Vincent Harding (1983). Vintage Books.
Together: The Healing Power of Human Connection in a Sometimes Lonely World. By Vivek H. Murthy
Unspeakable: The Story of Junius Wilson. By Susan Burch and Hannah Joyner (2007). University of North Carolina Press.
Resources for children and youth
Non-Fiction: Histories, Biographies
Black Women of The Old West. By William Loren Katz (1995). Atheneum Books for Young Readers.
Heart and Soul: The Story of America and African Americans. Written and illustrated by Kadir Nelson (2013). Balzer + Bray.
Henry's Freedom Box: A True Story from the Underground Railroad. Written by Ellen Levine, and illustrated by Kadir Nelson (2007). Scholastic Press.
How to Solve a Problem: The Rise (and Falls) of a Rock-Climbing Champion. Written by Ashima Shiraishi, illustrated by Yao Xiao (2020). Make Me a World Publisher.
Separate Is Never Equal: Sylvia Mendez and Her Family's Fight for Desegregation. Written and illustrated by Duncan Tonatiuh (2014). Harry N. Abrams Publishers.
Wilma Unlimited: How Wilma Rudolph Became the World's Fastest Woman. Written by Kathleen Krull, and illustrated by David Diaz (2000). Voyage Books.
Fiction for Young Readers: Families, Differences, Anti-Bullying, Togetherness
A Big Mooncake for Little Star. Written and illustrated by Grace Lin (2018). Little, Brown Books for Young Readers.
Abiyoyo, Pete Seeger's Storysong. Illustrated by Michael Hays (1986). Simon & Schuster.
All the Magic in the World. Written by Wendy Hartmann, and illustrated by Niki Daly (1993).
Amazing Grace (Series). By Mary Hoffman and Caroline Binch (1991). Dial Penguin Books.
American Desi. Written by Jyoti Rajan Gopal, and illustrated by Supriya Kelkar (2022). Little, Brown Books for Young Readers.
Answer Why for MeeMee. By Barbara Jean Satterfield (2004). Vision Harmony Publishing Co.
Api and the Boy Stranger. Written by Patricia Roddy, and illustrated by Lynne Russell (1994). Dial Press.
Archie Celebrates Diwali. Written by Mitali Banerjee Ruths, illustrated by Parwinder Singh (2021). Charlesbridge Publishing.
Ashanti to Zulu: African Traditions. Written by Margaret Musgrove, and illustrated by Leo and Diane Dillon (1976). Dial Press.
Aunt Flossie's Hats. Written by Elizabeth Fitzgerald Howard, with paintings by James Ransome (1991). Clarion Books.
Back Home. Written by Gloria Jean Pinkney, and illustrated by Jerrry Pinkney (1992). Dial Press.
Bintou's Braids. Written by Sylviane A. Diouf, and illustrated by Shane W. Evans, (2004). Chronicle Books, LLC
Books N Bros: 44 Inspiring Books for Black Boys. By Sidney Keys, III (2023). Get Creative.
Bright Eyes, Brown Skin. Written by Cheryl Willis Hudson and Bernette G. Ford, and illustrated by George Ford (1990). Just Us Books.
Cornrows. Written by Camille Yarbrough, and illustrated by Carole Byard (1979). Coward-McCann Inc.
Darkness and the Butterfly. By Ana Grifalconi (1987). Little Brown & Co
Dim Sum for Everyone! Written and illustrated by Grace Lin (2014). Knopf Books for Young Readers.
Drylongso. Written by Virginia Hamilton, and illustrated by Jerry Pinkney (1992). Harcourt Brace Jovanovich.
Each Kindness. Written by Jacqueline Woodson, and illustrated by E. B. G. Lewis (2012). Nancy Paulsen Books.
Everybody in the Red Brick Building. Written by Anne Wynter, and illustrated by Oge Mora (2021). Balzer + Bray.
Eyes That Kiss in the Corners. Written by Joanna Ho, and illustrated by Dung Ho (2021). HarperCollins.
Femi the Fox: A Pot of Jollof. Written by Jeanette Kwakye, and illustrated by Katlego Kgabale (2017). CreateSpace Independent Publishing.
Flossie and the Fox. Written by Patricia C. McKissack, and illustrated by Rachel Isadora (1986). Dial Press.
Gathering the Sun: An Alphabet in Spanish and English. By Alma Flor Ada and Rosa Zubizarreta, and illustrated by Simón Silva (1997).
Grandmama's Joy by Eloise Greenfield and illustrated by Carole Byard (1980), Philomel Books
I Am Enough. Written by Grace Byers, and illustrated by Keturah A. Bobo (2018). Balzer + Bray.
Josephine's Imagination: A Tale of Haiti. By Arnold Dobrin (1973). Scholastic, Inc.
Lights for Gita. Written by Rachna Gilmore, and illustrated by Alice Priestley (1994). Second Story Press.
Love Makes a Family. Written and illustrated by Sophie Beer (2018). Dial Books.
La Mariposa. Written by Francisco Jiménez, and illustrated by Simón Silva (1998). Houghton Mifflin Co.
Many Thousand Gone. Written by Virginia Hamilton, and illustrated by Leo and Diane Dillon (1993). Knopf.
Nettie Jo's Friends. Written by Patrick C. McKissack, and illustrated by Scott Cook (1989). Alfred A. Knopf.
Not Quite Snow White. Written by Ashley Franklin, and illustrated by Ebony Glenn (2019). HarperCollins.
Red Dancing Shoes. Written by Denise Lewis Patrick, and illustrated by James E. Ransome (1993). Tambourine Books.
Saturday at The New You. Written by Barbara E. Barber, and illustrated by Anna Rich (1994). Lee & Low Books, Inc.
The People Could Fly. By Virginia Hamilton (1985). Alfred A. Knopf.
The Piano. Written by William Miller, and illustrated by Susan Keeter (2000). Lee & Low Books, Inc.
The Snowy Day. Written and illustrated by Ezra Jack Keats (1962). Viking Press.
There's Magic in Me. Written by Evangeline Nicholas, and illustrated by Jan Spivey Gilchrist (1994). Modern Curriculum Press.
Uncle Jed's Barbershop. Written by Margaree King Mitchell, and illustrated by James Ransome (1998). Simon & Schuster.
We're Different, We're the Same (Sesame Street). Written by Bobbi Kates, and illustrated by Joe Mathieu (1992). Random House Books for Young Readers.
Where Are You From? Written by Yamile Saied Méndez, and illustrated by Jaime Kim (2019). Harper Collins.
Fiction for Teens and Older: Families, Differences, Togetherness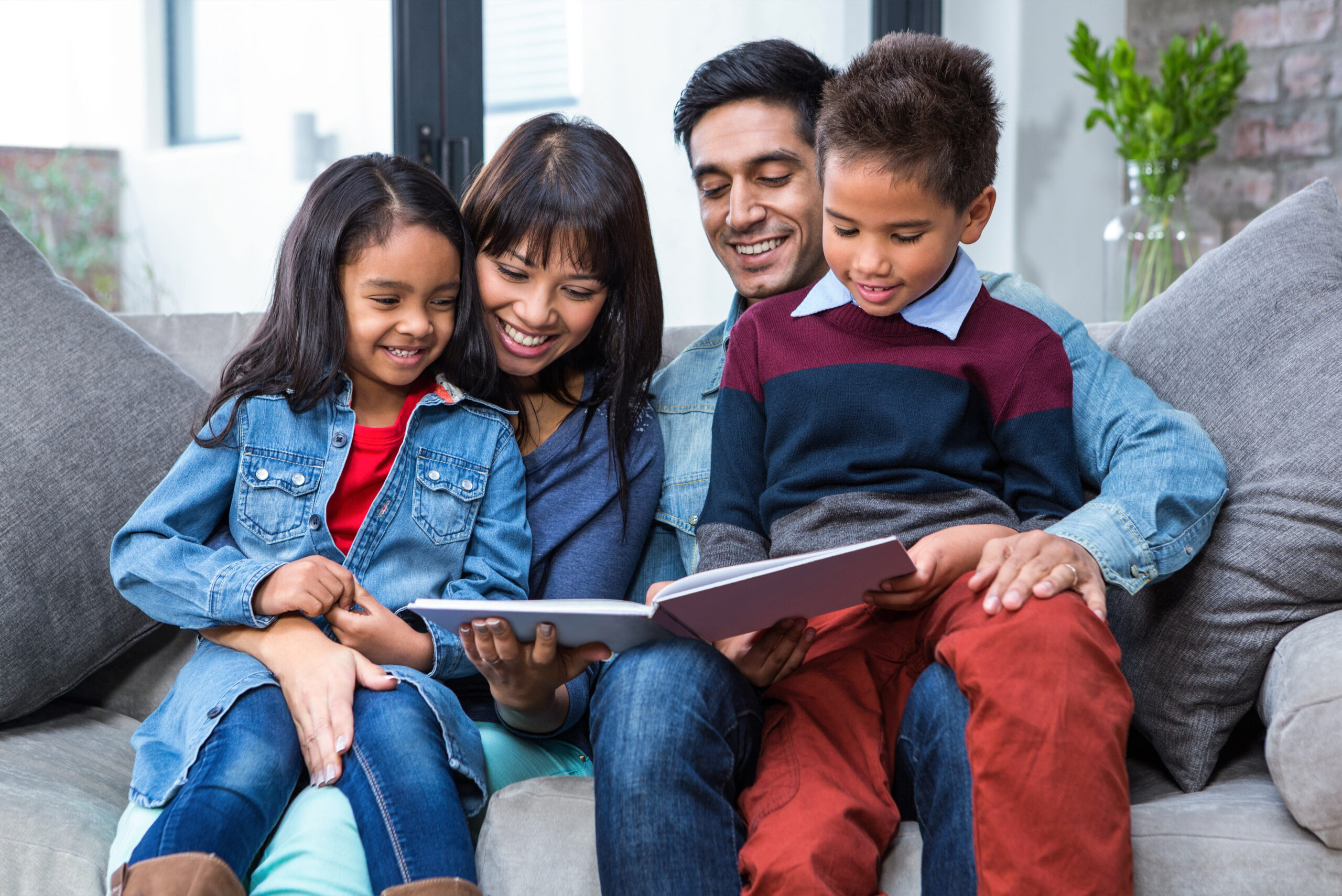 A Very Mexican Christmas: The Greatest Mexican Holiday Stories of All Time. With stories by Carlos Fuentes, Laura Esquivel, Amparo Dávila, Sandra Cisneros, Carmen Boullosa, and Sor Juana Inés de la Cruz (2022). New Vessel Press.
Bitter. By Akwaeke Emezi (2022). Knopf Books for Young Readers.
Freewater. By Amina Luqman-Dawson (2022). Little, Brown Books for Young Readers.
Hyphen American. By Tonga Victoria (2021). Tonga Victoria Books, LLC.
Holly Jolly Diwali. By Sonya Lalli (2021). Berkley Publishing.
I Am Not Your Perfect Mexican Daughter. By Erika L. Sánchez (2019). Ember.
The Color Purple. By Alice Walker (1982). Harcourt Brace Jovanovich.
The Last Cuentista. By Donna Barba Higuera (2021). Levine Querido.
The Town of Babylon: A Novel. By Alejandro Varela (2022). Astra House.
Additional Resources for Parents and Educators:
Motion Establishing an
Anti-racist LA Los
Los Angeles Policy
Agenda
To engage in a serious discussion of race in
America, we must begin not